Intelligent lighting control

If you need to increase the value of your home quickly, integrating smart lighting control is the way to go.
Using systems like the Lutron Ra2  can start producing results from the moment you open the door to your first potential buyers.
With boundless lighting control options and unique styles, you can create unique, customisable lighting scenes for each room, creating a big first impression as you show off that property in the best possible light.
Not that this is all just for show. Intelligent lighting control comes with some positive, tangible benefits that make them an attractive proposition to buyers.
Efficient use of Lutron can help your buyers reduce the amount of electricity they use on lighting by as much as 50%, making it a worthwhile addition to attract the eco-conscious buyer.
Helping Homeowners Save Money
For eco-conscious buyers and those looking to reap the biggest, long-term reward on their initial investment, smart lighting can prove very enticing indeed.
18% of the UK's electricity is consumed by lighting, costing homeowners thousands every single year. Working with a Lutron installer can prove an effective way to dramatically reduce those costs.
Effective use of  smart dimmers can reduce a home's energy usage by as much as 50%, while the remote management means your buyers never have to worry about wasting electricity if they forget to turn the light off when leaving the house.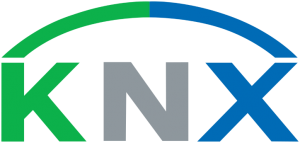 The smart home and building market is constantly changing and technology is improving fast. However, the latest technologies, such as internet of things, are already part of our current software. We don't wait for new ideas, we come up with them. The KNX technology is a reference in home and building control. Any automation solution you're using today will have our innovation
at its core. By using KNX you will always be one step ahead of your competitors.
The benefits of KNX
A future proof technology
Endless flexibility and personalization
A safe and secure system
Timesaving and easy installation
An integrated and future proof solution
An international community
Endless flexibility and personalisation
We all know that clients have high demands in the kind of products they want to use for their smart home or building. With KNX you can now say 'yes' to their requests. To any request. Endless flexibility and personalisation in the setup of your automation project is no longer a dream. It's real. It's KNX. You can let a broad range of devices communicate with each other, even if they are from different manufacturers. KNX can even be integrated together with other automation systems
In that way, the choice which products you want to use is yours or your clients. No limits, only possibilities. KNX is your all-in-one solution for every automation challenge.
A safe and secure system
Security is a hot topic and the safety demands for control systems are increasing. At KNX we're committed at being compliant with the highest security requirements in the market. We value safety very highly because we know you care. Because your client cares.
With KNX you can be rest assured of a secure installation process, so that both you and your client don't have to worry about that. No extra effort or system from the professional is needed. KNX Secure is integrated in our existing software. Security was never that easy.
Timesaving and easy installation
KNX wants to make your professional life easier. Our software stands for simplicity. There's only one tool for commissioning with an easy to use interface. This will save you valuable time that you can use for the things that really thrive your business.
An integrated solution
KNX has a 30 years of experience in building automation. You can work with different products from different manufacturers. KNX can even be coupled to other systems and is independent from any hard- or software technology.
Moreover, our technology can be used in both new as well as existing buildings. A KNX installation can be easily extended and adapted to new needs, with little time and financial investment. KNX can be implemented in both small-size family houses as well as large buildings.
An international community
With KNX you don't stand on your own. You become part of a big community of system integrators, member companies, training centres… We will help you to improve your business. You can get in touch with installers like yourself not only to discuss about the use of our technology but also about sales and how to market yourself to attract more clients. They all face the same problems as you do and by exchanging experiences everybody wins.