Welcome to the ELAN Intelligent Home.
ELAN Smart Home Automation

Smart Home Automation with One-Touch and Voice Control Convenience
ELAN gives you one-touch convenience for smart home automation and control.
And now with the Intelligent Touch Panels and voice control through Amazon Alexa, it's easier than ever to connect your living room and all other rooms in your home into a truly intelligent home. Enjoy more entertainment options, simplify routine tasks, and make better use of your resources to enhance your home experience with a sophisticated yet easy-to-use ELAN home automation system. ELAN smart home solutions are completely scalable to meet your needs. Whether you are controlling a media room, your whole home, a vacation home, restaurant, or a multi-unit residential or commercial space, there is an ELAN solution that's right for you.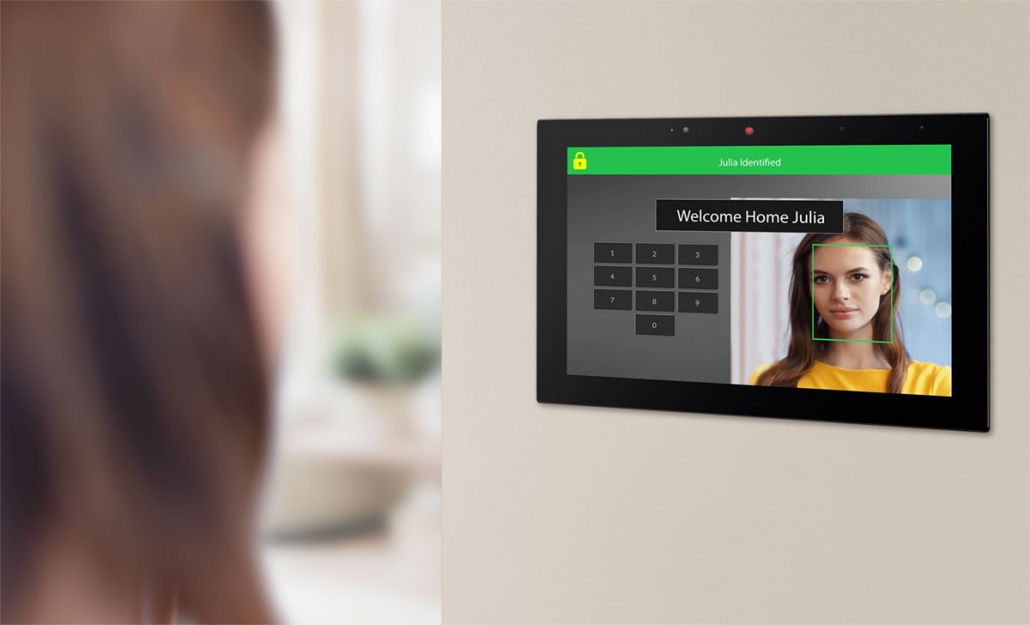 Your world made simple.
Your music, movies, sports and TV are at your command via a sleek remote, tablet or convenient smart home touch panel in any room. Your smart security system, climate, lights, garage door, and more are all under your control from your smart devices in any location. The ELAN Entertainment and Control Smart Home System brings this power and convenience to you—personalized to your lifestyle.
Elegant and intuitive Smart Home Systems.
While the advanced ELAN smart home controller is the brains of the connected home, the elegant ELAN remote, touch panels and keypads bring smart home automation to wherever you are—in any room or from anywhere in the world with your mobile device. No matter which control device you use, you'll enjoy the same intuitive interface of our smart home technology system, one that is easy to understand and simple to use by family members of all ages.
More than smart… More than connected… Intelligent.
Let's see your face
The new Intelligent Touch Panels use IntelliVision® Face Recognition technology to personalize the experience for every user in the home with a custom menu of options.
Your ELAN dealer can even personalise your home automation system to set your preferred lighting and temperature, lower your shades, or turn on your favourite music – all just by recognizing your face.
Let's hear your voice
The Touch Panel's integrated microphones enable an exceptionally responsive voice interface with Amazon Alexa™.
So go ahead… speak to your smart home control panel from anywhere in the room. No longer do you need to place Echo Dots all around the house – just speak to your Intelligent Touch Panel.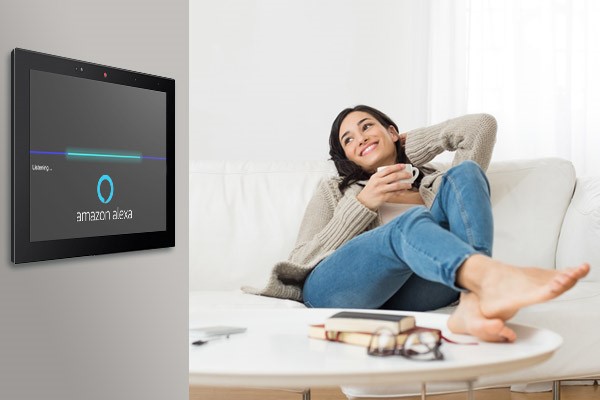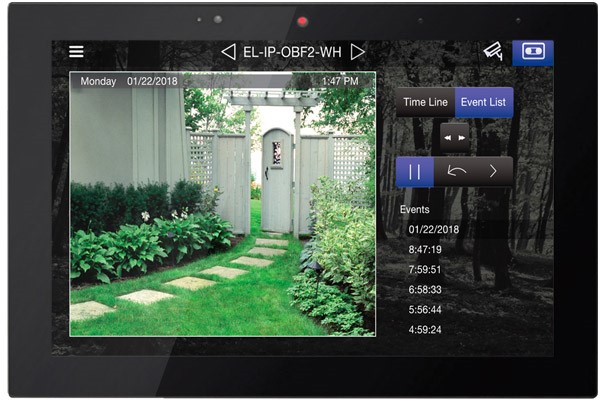 Integrated Surveillance Playback
The Intelligent Touch Panel's high-resolution screen is ideal for monitoring and playback from your ELAN surveillance system.
And remember, you never need to leave the ELAN app to view your recorded video. Only ELAN delivers this entirely seamless smart security and surveillance experience.
Easy Upgrade to the Intelligent Home
Add the new Intelligent Touch Panels to any ELAN system using smart home controllers and upgrade your connected smart home system to a truly Intelligent Home.
ELAN has always been the most personalised smart home control experience available and this new layer of intelligence gives you more personalisation than ever.