Aerial Installations
SAORVIEW is a free digital television service received with an aerial.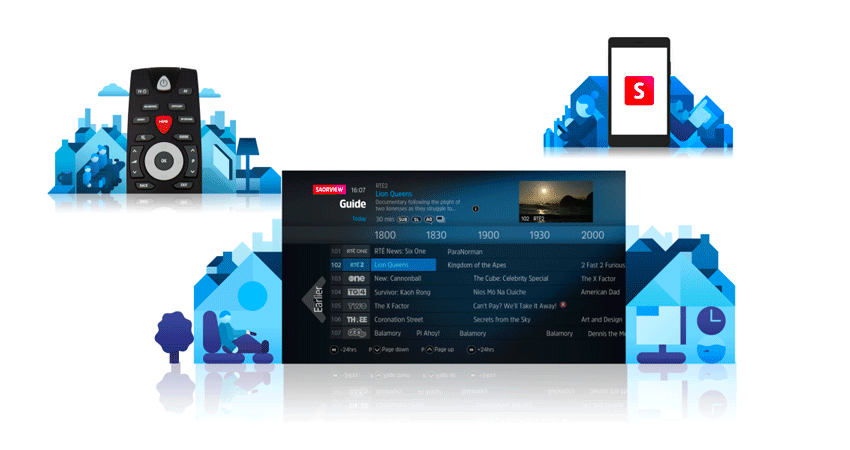 With SAORVIEW you get your favourite Irish TV channels
AND
• Crystal clear pictures
• Better quality sound
• A 7-day on-screen TV guide
• RTÉ Aertel – Digital Teletext
• 10 RTÉ Radio services
All for FREE – no subscriptions, no monthly fees.
Here in Northern Ireland we are lucky to have the option of receiving RTE as an additional TV service.
Available both locally and directly from the South, this gives customers the option to watch all the Southern listings, aswell as a wealth of sports fixtures usually reserved for the paid subscription channels.
DIGITAL TV AND FREEVIEW AERIAL INSTALLATIONS
Freeview TV gives you the ability to receive upwards of 100 television channels through a TV aerial.
To receive the Freeview channels, you will require a Digital Aerial and either a Freeview box or a TV with integrated Freeview/Digital tuner.
In a nutshell, over 100 services (TV, radio, text etc) with no subscription fees.